What got me into yoga?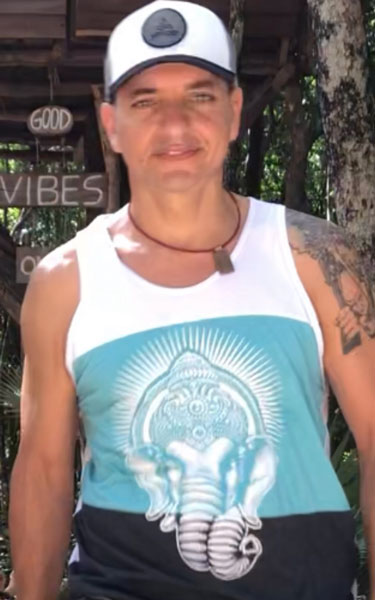 A long time ago I meet a special someone that was established in Yoga, and it was admirable to me to observe and feel the peace and compassion that emanated from this being.
She was vegetarian, calm, ever loving and clear minded. It seemed that she knew all along that it all was going to be okay, that everything was as it needed to be, not from the sense of passive acceptance, but from a practical standpoint of love and kindness. Her interactions with other people were smooth and graceful and her life a living example of Ahimsa, the Yogic principle of nonviolence. This brief encounter and time shared planted the seed. I didn't even know why I liked this person – I mean, she was beautiful inside and out, but it took me a few more years of stress and dissonance to make my way into Yoga and to fully understand what she was embodying.
That seed led me to get a book from Indra Devi, " Yoga para todos" (Yoga for all). It was a course for developing your own home practice, and I started learning a few basics, like the Yogic breathing (Ujai) which I used a lot in every situation. I discovered that the sound brought focus and intensity to whatever I was doing. Eventually, I learned a few more things about it. 🙂
Back then, I was working long hours under the Miami sun and it was an intense physical work. It was fun, but intense, and without knowing, I felt the need to seek some activity to counter that intensity. Back then I did not know about ayurveda or meditation, so I found a Yoga class near my house, I went to this small studio were I was welcomed by a great soul (Marlene Arzola). Just one student showed up – me – and she taught a great class that touched my heart and that was it… I started walking this path, taking regular classes, feeling my first glimpses of bliss after a committed practice and most importantly starting to put together all these different aspects of the self that for some reason I thought worked independent of each other. Ay ay ay, thank God for that soul that crossed paths with that sleepy me and whispered to my soul: "remember, you're so much more"…
This was not so long ago – 5 or 6 years – but so much happened since then. I will eventually share more about my story for you to relate and get to know me better.
My reflection about this chapter of my life is that we can always inspire and cause positive influence in everyone around us, even those that don't know it yet, and it is so important to find a competent teacher that teaches from love, whether it's a full class or just 1 student, but with love and diligence so we can taste what it means to be balanced, at least during the class. 🙂 Eventually we realize that in order to maintain that balance, our whole life has to be established in Yoga.
Until next time!
Namaste,
Gabriel